Current photo taken 2/28/19 in his winter clothes, and boy has he grown.
For Sale Fullblood Buck JC BOER GOATS ROOSTER – ABGA Reg. # 10777289 born 2/20/18 Sired by AABG NBD MORE POWER ( ennobled) and out of JC BOER GOATS PRODIGYS DUFFY who is a great big solid red MCR PRODIGY ( ennobled ) daughter.  This young buck placed 1st in the 9-12 fullbood buck class at the last show.  This buck is so smooth in his design, with that clean chest, neck and upfronted, with a beautiful head and horn set. Tracks out square, long bodied and level, while standing on good feet and bone.  This young buck just keeps getting better with age.  His full sister has won numerous Grand Champion titles. Show correct, take him and show him or use him. We showed him at the Great Basin Boer Goat Show where he won his class both days and earned 2 ABGA Show Points.  Show Correct, teats are 1/1, good scrotum, color and bite.  Priced at $ 2000
Video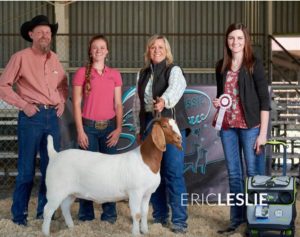 JC BOER GOATS ALEXANDRIA is his full sister.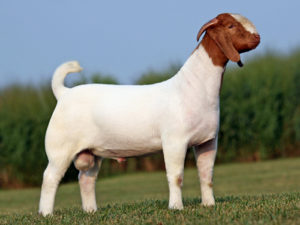 Sire – AABG NBD MORE POWER ( ennobled)